BOWAS produces remotely controlled PETN driers, operated in an automatic cycle for increased safety. They are also provided with a special unloading system, which automatically fills the explosive into aluminium bottles at the end of the cycle. Only after the drying cycle's completion the operator can enter the room and drive a trolley of filled bottles to the spinning machines building.
Spinning Machines
New spinning machines are equipped with digital controls (recording all data for quality control) and all the most updated safety devices, able to detect any operating fault immediately, from PETN core missing, to yarns and tapes breaking; the spinning machine automatically stops and informs the operator on the cause of alarm on the diagnostic display of the digital control panel. Special Detonation Trap devices are placed between the spinning room and the pulling section in order to avoid the explosion transmission in case of any accident.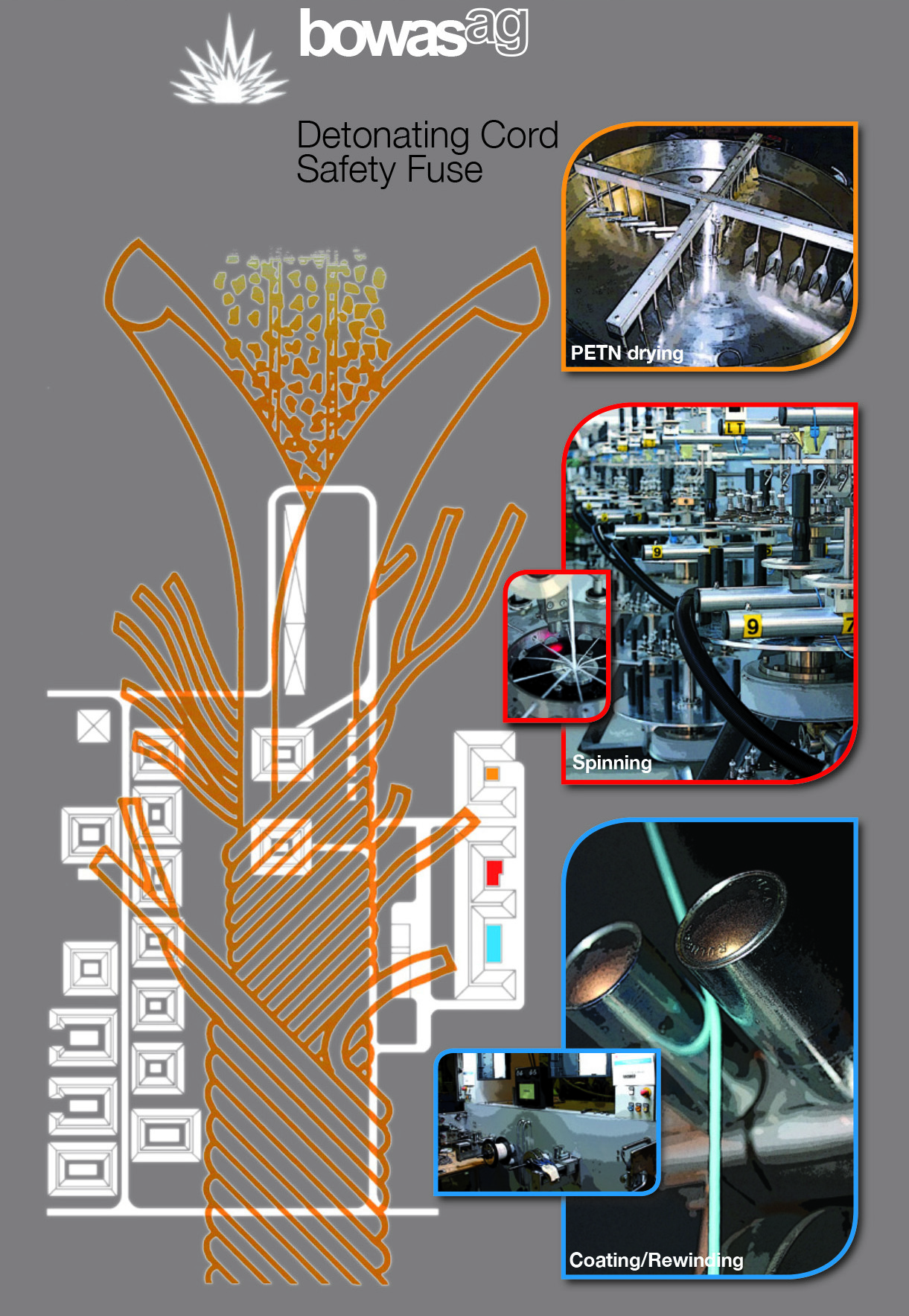 Coating Lines & Rewinding
The manufacturing cycle is completed with coating line (i.e. PVC or Nylon) and final rewinding on commercial bobbins The coating extruder is equipped with the most updated vacuum head, for perfect coating of the raw cord also including all devices for automatic cutting and extraction of the cord from the extruder head. Any type of cord between 2 and 18 mm diameter can be produced. Special detonation traps avoid accidental propagation of cord detonation to the winding bobbin on the extraction and reeling unit.