The long-standing, conventional process know-how of Bowas-Induplan Chemie forms an important basis for the planning, construction of its chemical and energetic materials plants.
In addition to the planning and construction of complete new plants - turnkey plants - Bowas-Induplan Chemie also carries out the modernization of existing plants. Our focus is on safety, saving on raw materials, cost-effectiveness in energy and personnel requirements, as well as compliance with strict environmental protection requirements.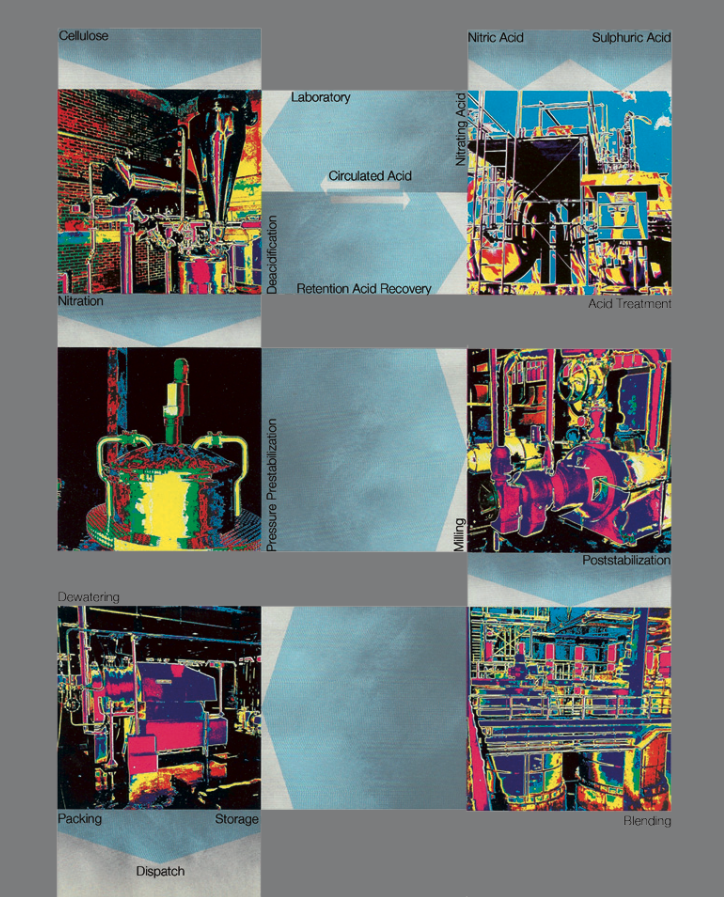 Nitrocellulose Production
Flow Diagram
BOWAS NC plants are capable of producing every type of Nitrocellulose (propellant, lacquer or celluloid grade) using different raw materials: cotton linters, wood pulp or various mixtures of both.
The manufacturing line is composed of raw materials preparation, continuous nitration, separation, stabilisation and refining; it is also completed with acids recovery, water treatment and fumes absorption.